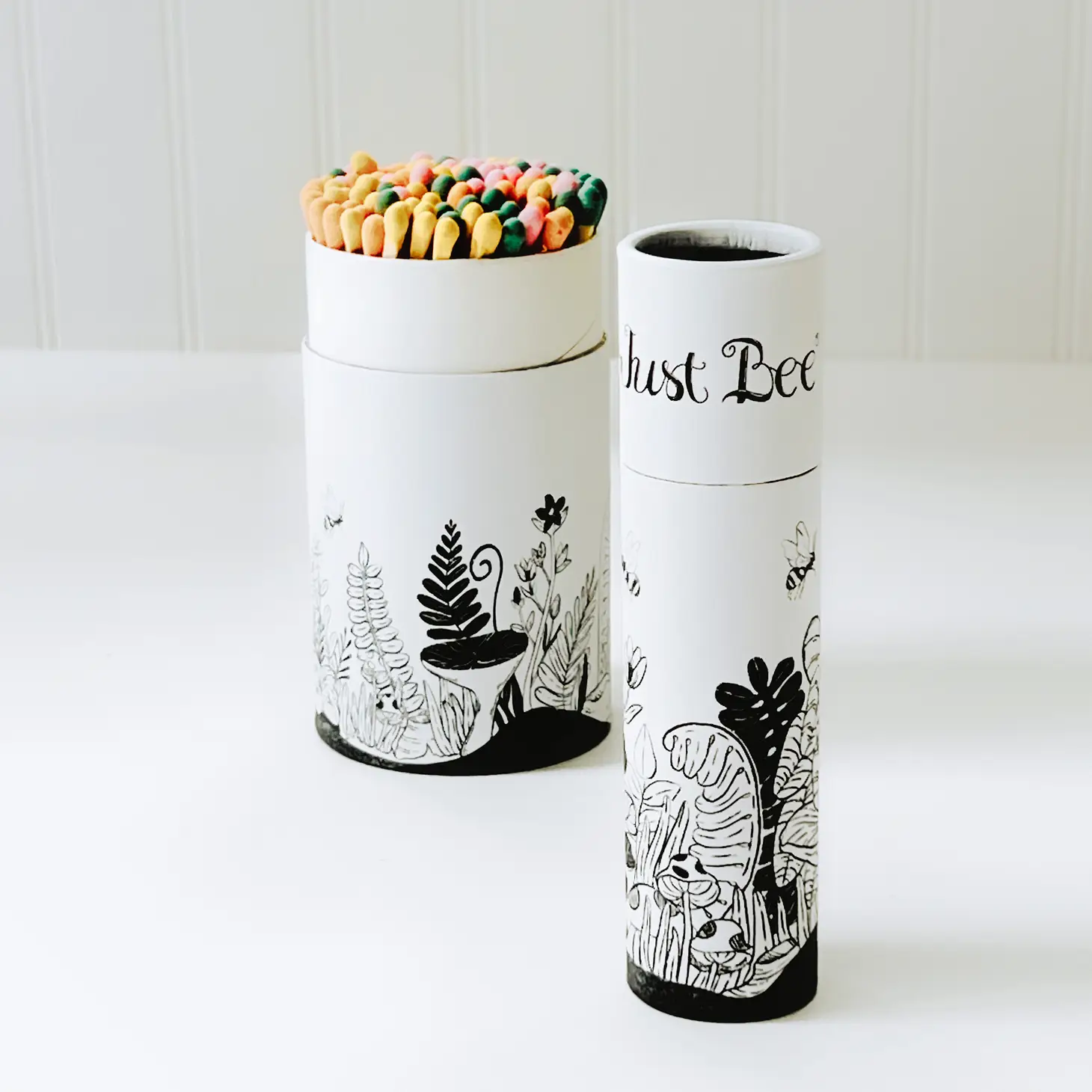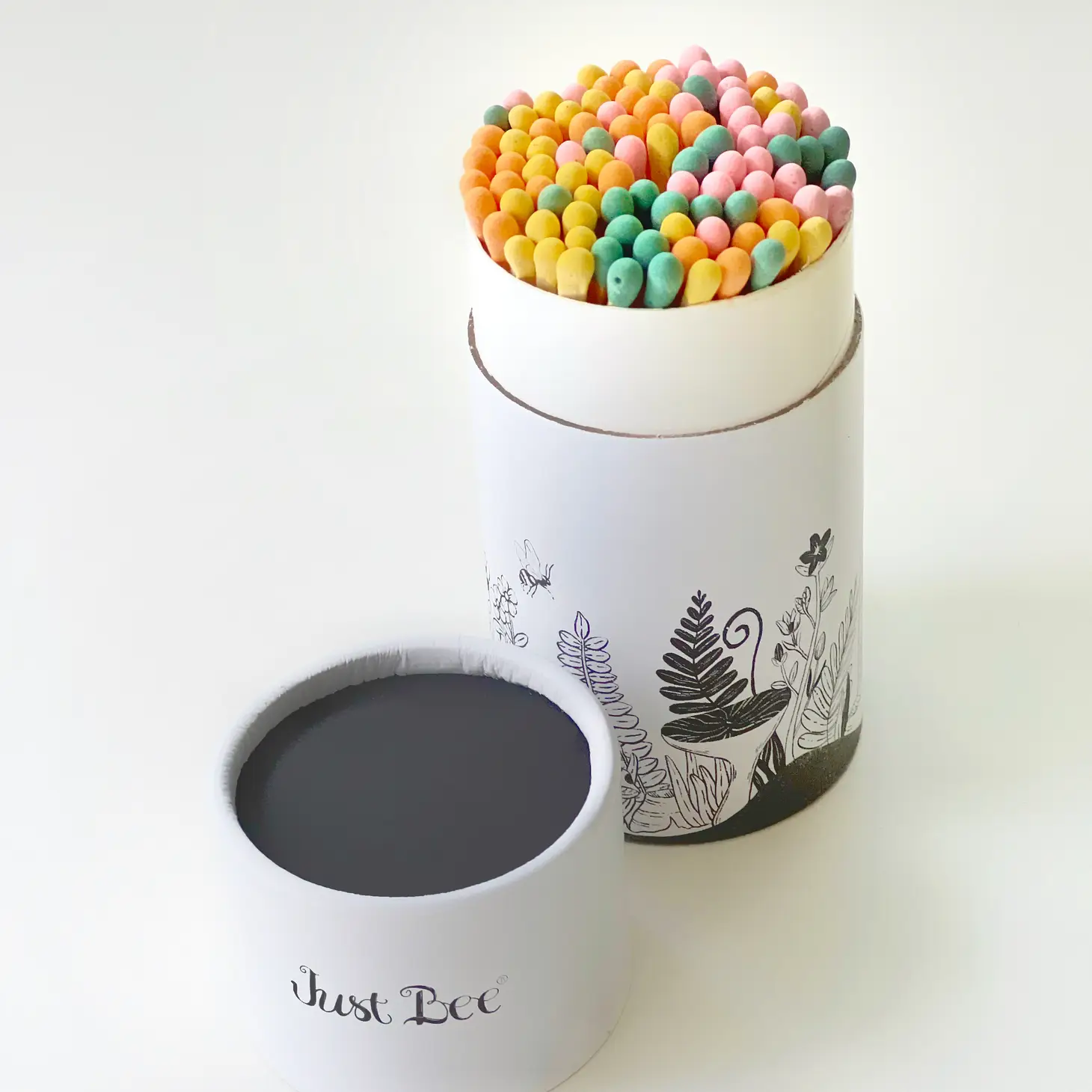 Sale price
$6.50
Regular price
Pastel Safety Matches
Sale price
$6.50
Regular price
Product description
Delivery & Return
We are delighted to introduce our new Pastel Safety Matches. Enclosed in a stylish white tube adorned with intricate black botanical drawings, these matches offer a subtle elegance that hints at the wonders within. As the tube opens, a delightful surprise is revealed: an assortment of long matches in soft pastel shades, reflecting the serene palette of a blooming spring garden. These long matches ensure a safe and pleasant experience when lighting your new Just Bee candle or a cozy fireplace. But it's the touch of pastel colors that transforms an everyday task into a cherished ritual, adding a splash of visual delight to your candle-lighting routine. Our Pastel Safety Matches harmoniously complement our hand-painted botanical labels, offering more than just functionality - they enhance the overall sensory experience, adding a visual element to the rich, delightful aromas of our candles. Make your everyday moments extraordinary with our Pastel Safety Matches.
Your order will be safely delivered by our local Novapetal Flower Lab 5 Star delivery service.
The beautiful arrangements will be designed perfectly, always fresh, and remain elegant.
Should the intended recipient be absent during the delivery window, the Novapetal Flower Lab will make sure to place the arrangement in a safe location and take a picture.
Novapetal Flower Lab Guarantees same day delivery over Phoenix Valley up to 30 miles is possible if order is placed before 2:00PM (excluding weekends). We start our deliveries after 9 AM and the latest delivery time is 7:30 PM.
Novapetal Flower Lab request the minimum amount for delivery is $85.
Please choose your preferred date and time for delivery on the shopping cart screen. Tax and shipping costs will be determined when you proceed to checkout. Due to our increasing volume we cannot always promise exact time delivery.
ATTENTION: Novapetal Flower Lab cannot be held accountable for arrangements sent to incorrect locations due to customer-provided invalid addresses. Should we have to return the item to our store (2429 n 37th way Phoenix AZ, 85008) because the address is wrong or no one is present to receive it, a supplementary re-delivery fee will apply. Ensure you input the accurate shipping address please and thank you.